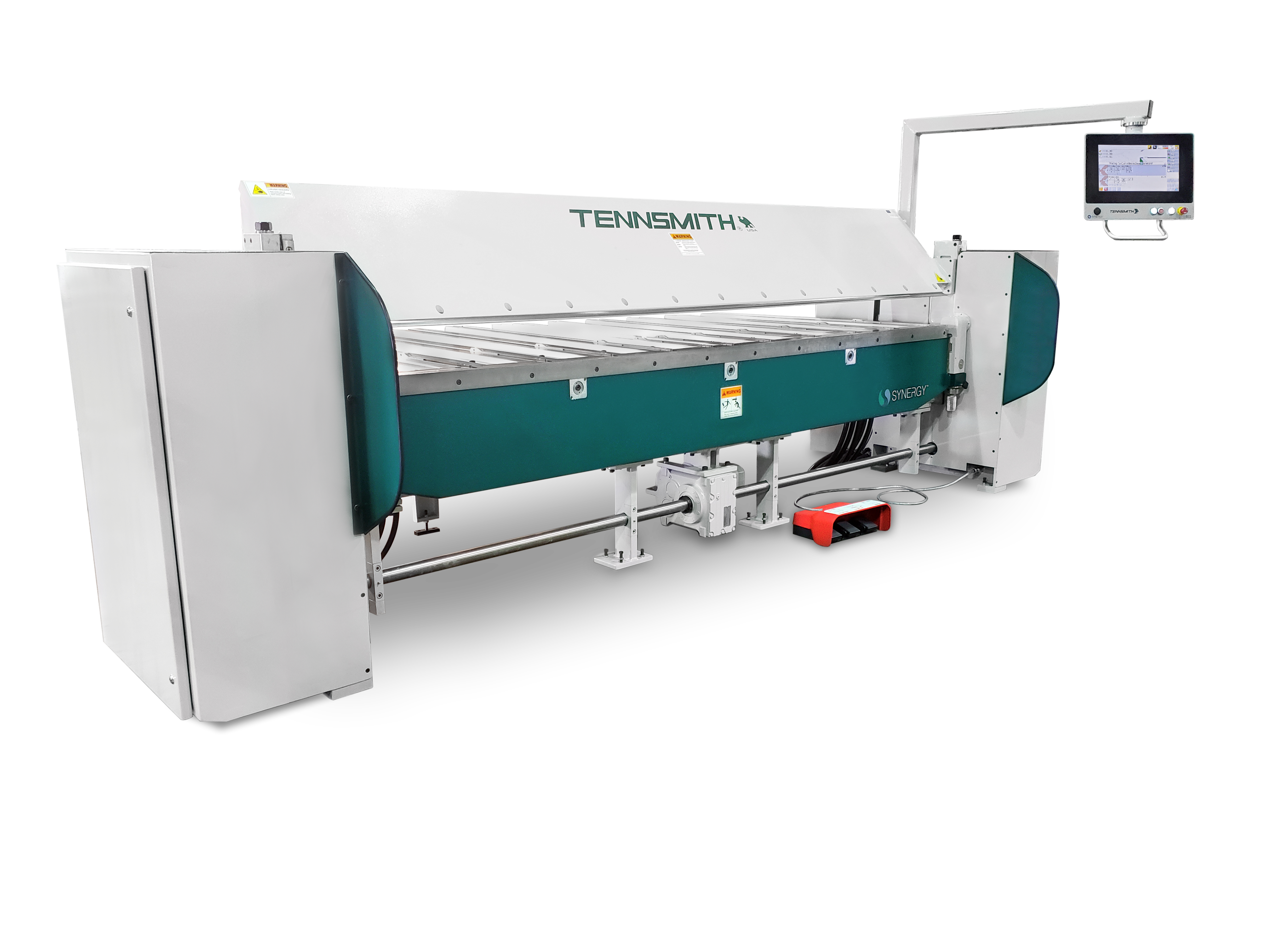 Straight Folders
SBS Series
Tennsmith's SBS folders are fast, highly durable and ready to meet your needs for years to come. At the heart of the SBS Series is a center-mounted motor and drive system, which maximizes accuracy by minimizing torque loss.
Straight Folders
Roper Whitney AutoBrake
The Autobrake® is the component fabricator's choice for unparalleled ease-of-use, speed and accuracy. Powered by an advanced CNC control system, the Autobrake by Roper Whitney is capable of bending many types of materials and thicknesses with very little setup time and minimal tool changes.


Multi-Tooling Systems
MTS Series
The Tennsmith Multi-Tooling System (MTS) gives you precise, accurate folding and great versatility to create the exact profile you need.
Multi-Tooling Systems
Roper Whitney Kombi Series
With all of the benefits of the standard Autobrake, the optional rotating Kombi beam makes these machines even more versatile and impressive.


Long Folders
Roper Whitney AutoMax
The AutoMax series sheet metal brakes are our American made long folders with capabilities of folding specialized long products with high repeatability and accuracy. The AutoMax is ideal for pre-cut sheets, or seamless coils, and has the capabilities to be used with our Cut-to-Length lines. They are ideal for builders, metal part fabricators, roofing companies and others who create complex profiles and need the flexibility and throughput of a long folding system.
With all of the benefits of the standard AutoBrake, the optional rotating Kombi beam, makes this machine even more impressive.
This unique tooling assembly adds to the machine's straight and box folding capabilities to produce more complex shapes in less time. It handles a wide range of materials, easily closes hems and withstands the force generated by maximum capacity forming operations.