Heavy Duty
4 in. Box Depth
Tennsmith's HBU Series box and pan hand brakes are an economical tool for a wide range of sheet metal bending and forming operations.
Heavy Duty
6 in. Box Depth
Tennsmith's F6 Series box and pan brakes were designed to provide heavy-duty forming capability, along with the flexibility of removable 6-inch box depth fingers.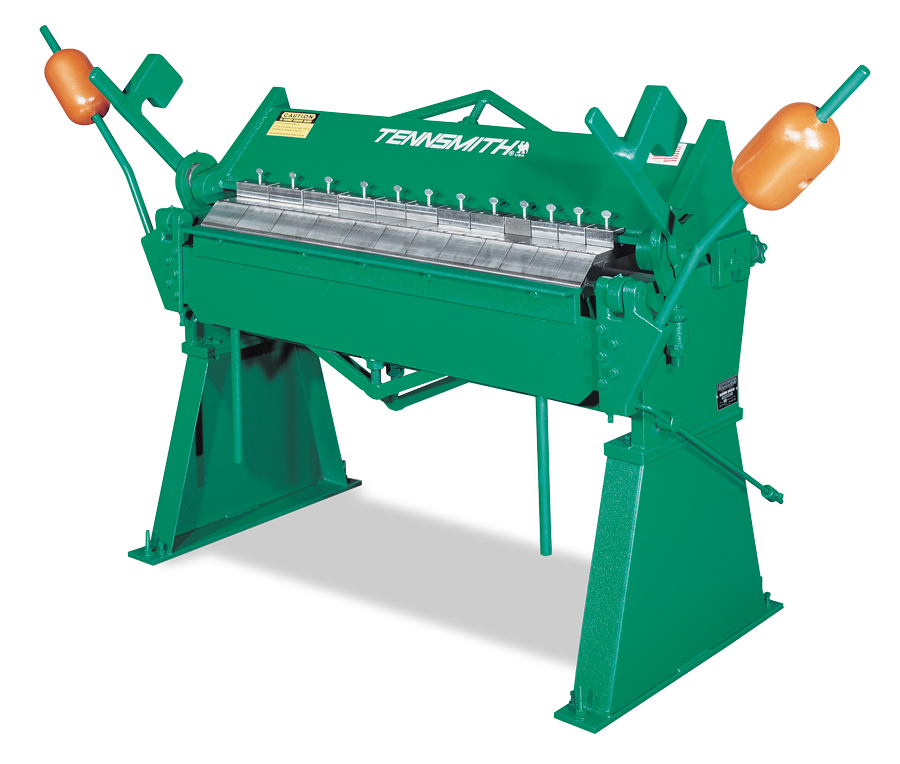 Connecticut Series
6 in. Box Depth
Connecticut Series floor-mounted manual bending brakes are precision machines designed for accurate bending within rated capacities.


Light Gauge
PEXTO PX24
The PX24 light duty bending brake is for light forming requirements (up to 16 gauge mild steel). When used within their rated capacity, they will form a minimum 1/2″ flange over their entire length.
Connecticut Series box and pan brakes are an economically-priced solution for your bending needs and will provide years of trouble-free service.